How Smoking and Nicotine Damage Your Body​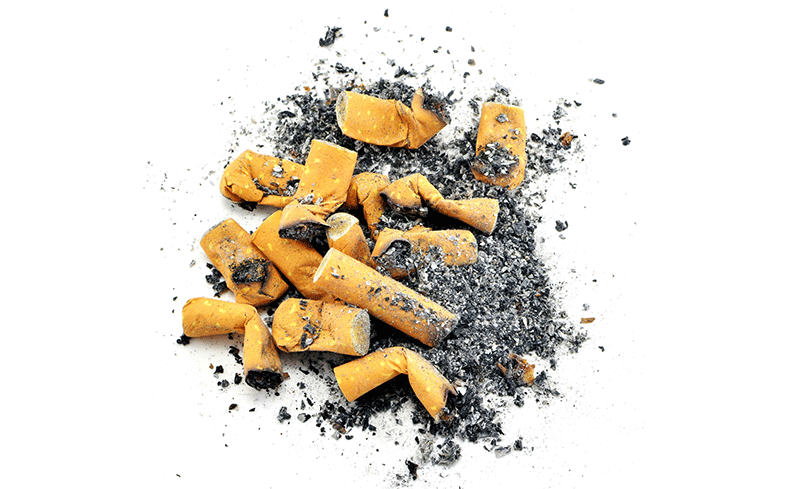 You probably know about the relationship between smoking and lung cancer, but did you know smoking is also linked to heart disease,
stroke
and other chronic diseases? Smoking can increase your risk for cancer of the bladder, throat, mouth, kidneys, cervix and pancreas. Thinking about quitting? Look at the facts!
Why should you quit?​
Smoking is the most preventable cause of death in the United States.
Almost one third of deaths from coronary heart disease are due to smoking and secondhand smoke.
Smoking is linked to about 90% of lung cancer cases in the United States.
Smoking rates overall are down, but too many adults still smoke, vape and use other forms of tobacco, especially between the ages of 21 and 34.
About half of U.S. children ages 3-11 are exposed to secondhand smoke.
On average, smokers die more than 10 years earlier than nonsmokers.
You can be one of the millions of people who successfully quit every year.
What makes cigarettes so toxic and dangerous?​
There are more than 5,000 chemical components found in cigarette smoke and hundreds of them are harmful to human health, according to the Centers for Disease Control and Prevention.
Here are a few examples:
1,3-Butadiene is a chemical used to manufacture rubber. It is considered to be a carcinogenic chemical that can cause certain blood cancers.
Arsenic is used to preserve wood. Some arsenic compounds have been linked to cancer of the lung, skin, liver, and bladder.
Benzene is used to manufacture other chemicals. It can cause cancer, particularly leukemia, in humans.
Cadmium is a metal used to make batteries. Cadmium and cadmium compounds can cause lung cancer and have been associated with kidney and prostate cancer.
Chromium VI is used to make alloy metals, paint and dyes. Chromium VI compounds cause lung cancer and have been associated with cancer of the nose and nasal sinuses.
Formaldehyde is used to make other chemicals and resins. It is also used as a preservative. Formaldehyde causes leukemia and cancer in respiratory tissues.
Polonium-210 is a radioactive element that has been shown to cause cancer in animals.
Tar is not one single chemical, instead it describes several chemicals that are in tobacco smoke. It leaves a sticky, brown residue on your lungs, teeth and fingernails.